Recent Blogs by Debra Pascoe
When I first moved to Australia I was shocked by a few things. The first was how healthy the people were. Not just physically, but their outlook on life. At the core of it was a raw honesty, which took me aback. I came to realise that this was just the Aussie way, and not …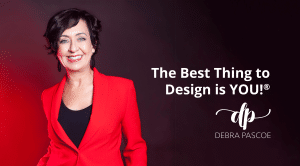 It's time. Time to think about yourself. Sounds absolutely audacious and even vain. But I don't mean facials and massages and weekend escapes. I mean what are you really doing for YOU? Deep down? If you're already tolling your eyes and thinking oh yeah I know this, but it's harder than you think I GET IT. It is harder than it seems. But it's not impossible. And it's never too late.
Stay up to date: Join my tribe.
I respect your privacy and will not share your details with anyone.